We're Open! Urgent Care and Telemedicine Appointments Available, Schedule Below.
Healthline Medical Group's Urgent Care Center Offers Treatment for a Variety of Injuries and Illnesses in Van Nuys, CA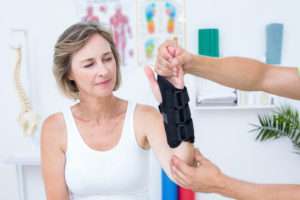 Healthline Medical Group's Urgent Care Center in Van Nuys, California, offers immediate medical treatment for a variety of non-life-threatening injuries and illnesses (Please note that if you are experiencing a major medical emergency, you should immediately call 911 or head to the nearest emergency room). We're here 365 days a year with extended evening and weekend hours. This allows you to consult with an experienced healthcare professional whenever it's convenient for you.
Expert Diagnosis and Treatment on a Walk-in Basis
Healthline's urgent care center welcomes patients 10 years of age and older, offering comprehensive care for: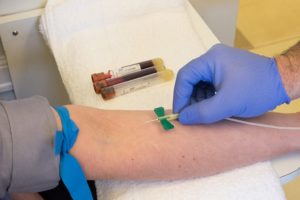 Allergies and asthma
Animal and insect bites
Ear and eye infections
Fevers
Rashes
Sprains and strains
Broken bones
Headaches
Urinary tract infections
Upper and lower respiratory infections
Flu
While we can expertly treat these and many other routine conditions, please note that our urgent care center is not equipped to treat critical issues, such as heart attacks, severe head trauma, or severe life-threatening bleeding, which should be treated on an emergent basis in the nearest emergency room. Click here to learn more.
Prompt and Affordable Medical Care
For urgent care appropriate situations, Healthline provides expert care at reasonable prices, with surprisingly short wait times. Our Urgent Care Center provides professional Urgent Care Medical Services with a shorter waiting time than most emergency rooms at a lower,  more affordable cost. Co-pays are generally lower at our Urgent Care Center than at most Emergency Rooms for common services such as stitches, EKG's, X-rays and foreign body removal. Our physicians also offer blood glucose testing, flu and tetanus shots, vision and hearing screenings. Additionally, if your treatment plan includes certain common medications, we may be able to dispense them on site, saving you even more time so that you can start feeling better, sooner.
At Healthline Medical Group, appointments are always welcome, but never necessary. You can stop by our Van Nuys, CA, Urgent Care Center from 7 AM to 9 PM Monday through Friday, or from 9 AM to 5 PM on Saturdays, Sundays and holidays, 365 days per year.