Healthline Medical Group Offers Chiropractic Services for Patients in Van Nuys, CA and Surrounding Communities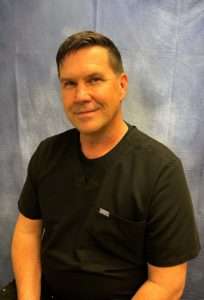 Healthline Medical Group provides a variety of Chiropractic services for patients in Van Nuys, CA. Our on-staff chiropractor is Dr. Kirk Roemer, D.C., a Doctor of Chiropractic who specializes in the treatment of musculoskeletal injuries. He is accustomed to the multidisciplinary approach to treating patients and has extensive knowledge of the California Workers Compensation System. In 2001, he became a Qualified Medical Examiner (Q. M.E.) and a State recognized Industrial Disability Evaluator (I.D.E.). His focus is on helping to return patients to optimal health and well-being following work-related injuries. He provides compassionate and thorough care for many injuries and pain syndromes including: headaches, neck pain, back pain, sciatica, shoulder pain, knee pain and musculoskeletal injuries, as well as other upper and lower extremity injuries. With his expert training and many years of experience treating injuries, he hopes to help all of his patients achieve the best possible health levels and quickly return them back to their normal work duties. Dr. Roemer, D.C., also provides exercise instruction and education to help his patients avoid injury and illness in the future. Dr. Roemer has been affiliated with Healthline Medical Group since 2014.
Reasons to Seek Out Chiropractic Services
Chiropractic is a form of alternative medicine that is primarily focused on disorders of the musculoskeletal system, especially the spine. It is a safe and effective alternative to traditional drugs or surgical procedures when treating spinal conditions. People usually seek out Chiropractic services to alleviate pain from:
Neck and back conditions.
Severe headaches.
Discomfort from pregnancy.
Whiplash and other auto accident injuries.
Repetitive strain injuries.
Work or sports injuries.
Limited range of motion in the neck, back, shoulders or limbs.
Types of Chiropractic Treatments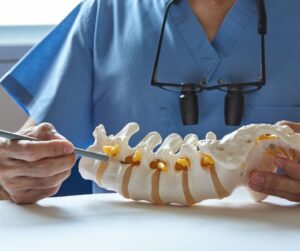 The two most common Chiropractic treatments are manipulation treatment and soft tissue treatment.
Manipulation treatment – Centers on the manipulation of a spinal joint that has become restricted in movement. It helps improve both range and efficiency of motion on the treated area, which reduces pain and muscle tightness and allows the tissue of the affected area to heal.
Soft tissue treatment – It is focused on disorders involving the muscles and tendons and is usually administered in the form of massage or stretching.
Chiropractors will often combine these treatments with others such as, heat or ice treatment, exercise designed for rehabilitation, dietary supplementation and electrical stimulation.
Schedule An Appointment
For more information about the Chiropractic services we provide or to make an appointment, please contact Healthline Medical Group today.