Healthline Medical Group Provides Caring Urgent Care Services for Residents in the Van Nuys, CA, Area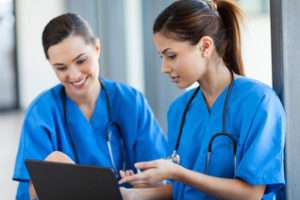 When you're in need of urgent care services from compassionate and experienced doctors in the Van Nuys, CA area, you should turn to the professionals at Healthline Medical Group. We provide quick and thorough medical treatment for a variety of non-life-threatening injuries and illnesses and strive to get our patients back on their feet as quickly as possible. We are open 365 days per year with extended hours (Monday – Friday 7 AM- 9 PM and Saturday, Sunday and Holidays 9 AM – 5 PM) to make seeking urgent care treatment on your own schedule as convenient as possible.
Our New Communication Tool, KLARA, Makes Communicating with Us Easier Than Ever
We now have a new communication tool called KLARA that gives our urgent care patients direct access to our staff without the need to make a phone call. After taking a few seconds to fill out a form on our website, our patients will be able to send text messages directly to our medical staff for a variety of non-urgent medical reasons, such as:
Asking for a medical note
Asking for a prescription refill
Inquiring about a status report
Asking about a recent visit
Requesting medical recommendations about a current medical condition
Requesting a copy of recent lab reports or imaging studies
Making an appointment or changing an existing one
Additionally, we accept patients by appointment as well as on a walk-in basis, to make seeking urgent care treatment as easy for you as possible. To learn more about the urgent care services we can provide to residents in the Van Nuys, CA area, contact Healthline Medical Group today.