Healthline Medical Group Offers a Variety of Family Medicine Services for Patients in Van Nuys, CA and Surrounding Communities
With over 40 years of experience, the physicians at Healthline Medical Group in Van Nuys, CA offer Family Medicine services that are focused on preventive care, evaluation and treatment of acute and chronic medical illnesses and injuries. For adults and adolescents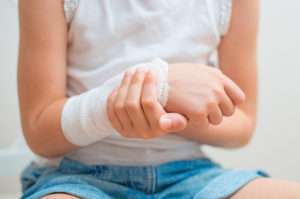 (10 years of age or older), our goal is to get our patients well as quickly as possible, and if need be, refer them to a specialist as conveniently as we can.
Hours of Operation — No Appointment Necessary
One of the many benefits of our practice is that we are open 365 days per year with convenient extended hours of operation. Located on the campus of Valley Presbyterian Hospital in Van Nuys, California, we take Family Medicine patients on a walk-in basis or by appointment during the following hours of operation:
Monday – Friday: 7:00 AM – 9:00 PM
Saturday, Sunday, and Holidays: 9:00 AM – 5:00 PM
Services
We have an experienced Family Medicine staff that consists of general internal medicine and board-certified family physicians, certified physician's assistants and specialists. We provide a wide range of services under one roof on a walk-in basis, including: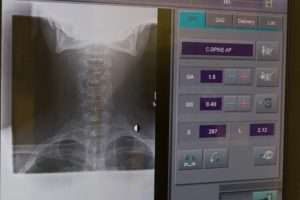 Treatment of acute and chronic medical illnesses.
Fracture care.
Minor procedures (laceration repair, burn care, foreign body removal, eye injury care, etc.)
Complete individualized physical examinations including school, camp and sports physicals.
EKG, X-rays and laboratory testing.
Immunizations including flu shots, tetanus shots and hepatitis B vaccinations.
TB testing.
Vision screening, hearing testing and pulmonary function testing.
Urine drug screening and breath alcohol testing.
O.T. exams.
Physical therapy.
Hospital care and specialty referrals.
To provide the patients in our community with the best care and communication, our support staff is multilingual.
Medical Charges and Insurance
Healthline Medical Group is a provider for most private health insurance companies. Contact your insurer to verify that we are providers in your health plan. We are currently accepting new HMO patients and we also welcome cash, checks or credit cards.  Call our office at (818) 997-7711 for pricing.
What to Bring on Your Visit
To ensure that everything goes smoothly when you arrive for your visit, please bring all of the following:
Health insurance information and photo identification.
A list of current medications, including vitamin and herbal supplements.
Method of payment.
We are available by appointment, and walk-ins are welcome as well. For more information about any of the services we provide, contact Healthline Medical Group today.