Occupational Health Services for Workers in Van Nuys, CA, and Other Surrounding Areas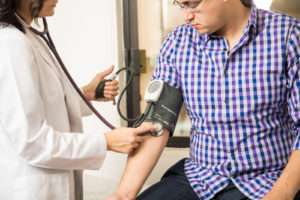 Healthline Medical Group is a trusted provider of occupational health services in Van Nuys, California. Since 1985, our physicians have been treating workplace injuries and providing crucial performance exams, while making the process as easy as possible for both employers and employees.
Occupational Healthcare
At Healthline, our goal is to help injured workers return to work as quickly as possible. We provide work duty modification recommendations to our patients' employers, while also coordinating with worker's compensation adjusters, case managers, HR directors, safety managers and other relevant parties who may be involved with the process. Whenever necessary, we're able to refer our patients to trusted specialists nearby. Throughout the entire process, our occupational liaison associates are here to answer any questions that our patients, or their employers may have, using our expertise to take the stress out of a frustrating and uncertain time. The key to this entire process is having clear communication between all parties involved. We have now added our KLARA communication software tool to make it easy for patients to send us a text message with any concerns they have.
Work Injury Treatment
We offer prompt diagnosis and treatment for a wide range of work-related injuries, such as minor burns, lacerations, broken bones and foreign objects in the eye. No appointment is necessary, and for even more convenience, we offer complimentary transportation from a patient's workplace to our Van Nuys, CA, clinic for the initial visit.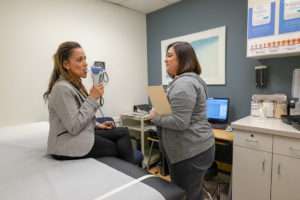 Other occupational health services include:
Pre-placement physicals
Return-to-work examinations
Executive physicals
Medical surveillance exams
Functional capacity evaluations
NIDA and non-NIDA urine tests
Evidential breath tests
OSHA-approved audiometry screenings
Pulmonary function testing
Vision testing

Expert Assistance with Comprehensive Documentation and Simple Access for Worker's Compensation Claims
Our electronic health records system provides comprehensive reports for patients, employers, insurance adjusters and nurse case managers when authorized to share that data. This ensures that all parties are kept up to date on an injured worker's status, preventing delays in the treatment and/or disability benefit process.
Our employer authorization forms can be accessed and submitted electronically from our website, or from an app on your mobile device. The app also gives the employer an opportunity to upload photos and videos, which can provide the medical provider with greater insight into how an injury occurred. This option may allow the provider to offer suggestions to the employer on how to prevent similar injuries from occurring in the future.
For more information, contact Caren Berg, Director of Marketing, 818-997-7711, Ext 156. Click here to learn more.
Our Van Nuys, CA Occupational Health Center is open 365 days a year and appointments are never necessary. We also offer
telemedicine
.