Flu Shots Available at Our Urgent Care Clinic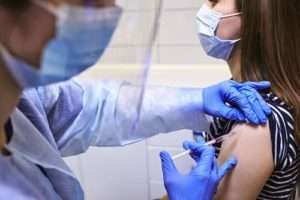 Protect yourself from influenza, commonly known as flu, by getting your flu shot at Healthline Medical Group. Influenza is a virus that can cause a wide variety of symptoms, including fever, runny nose, sore throat, muscle pain, fatigue, coughing, and headaches. These symptoms can be severe and last for weeks. Flu can also lead to more serious ailments, such as pneumonia and bacterial infections, which may become life threatening. In fact, thousands of patients are hospitalized every year due to complications arising from a flu infection.
Why Get a Flu Shot?
The influenza virus is easily spread and can be contracted by breathing in droplets that are released into the air by sneezing, coughing, and talking. It can also live on surfaces where it can be picked up by touch. That's why Healthline Medical Group recommends getting a flu shot every year. The flu vaccine is safe and effective at reducing the severity of symptoms and the need for flu treatment should you contract the virus. Side effects are usually mild and only last for a couple of days. Considering symptoms of the flu can be severe and long-lasting, the side effects of a flu shot are a small price to pay to ensure your wellbeing.
Get Your Flu Shot Today
Getting your flu shot will provide you with peace of mind knowing that if you do contract the virus, your symptoms will be mild and you can continue to live your life without being sick in bed for days or even weeks on end. Visit our urgent care center in Van Nuys, CA, today to get your flu shot—no appointment necessary!