Healthline Medical Group – A Multispecialty Practice Offering Occupational Medicine, Urgent Care, Family Medicine, Internal Medicine and Physical Therapy Services in Van Nuys, CA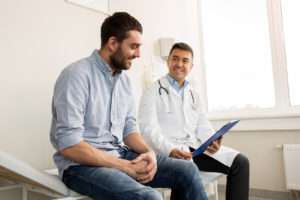 Healthline Medical Group is a full service occupational medicine, family medicine and urgent care center located in Van Nuys, California. We are open 365 days a year, offering expert medical attention with or without an appointment.
At Healthline, we have a team of experienced physicians who specialize in family medicine, internal medicine and occupational medicine. We also have several in-house specialists, including physical therapists, a chiropractor, and an acupuncturist. By offering a broad range of services under one roof, we make it easy for you to access everything that you need, without having to drive to different providers throughout the area.
You can turn to Healthline for assistance with a variety of injuries and illnesses, including:
Slip-and-fall injuries
Minor cuts and burns
Sprains and strains
Broken bones
Animal and insect bites
STDs
Colds
Fevers
Allergies
Asthma
Headaches
Sore throats
Upper respiratory infections
Rashes
The flu
Our family physicians can also provide long-term monitoring for chronic conditions such as diabetes and high cholesterol. With decades of collective experience, we have the necessary expertise to help you recover from whatever life throws your way.
X-Rays, Immunizations, Physicals and Other Comprehensive Healthcare Services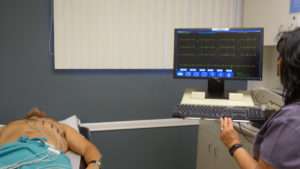 At Healthline, not only do we diagnose and treat most common medical conditions, we also offer a comprehensive range of specialty services, including:
DOT physicals
Return-to-work physicals
School, sports and camp physicals
Immunizations and flu shots
EKGs
Lab tests
Vision and hearing screenings
Pulmonary function testing
Urine Drug Screening and Breath Alcohol Testing
X-rays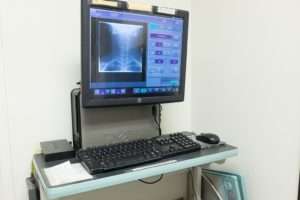 To streamline your care, we use an electronic medical records system that maintains your test results, treatment plans and referrals. We also use an innovative communications system called KLARA that allows you to securely get in touch with your provider, anytime, anywhere. This makes it easy for you to ask questions about your medication, seek clarification about your treatment plan, or request documentation for your employer. For workplace injuries and illnesses we offer complimentary van transportation to and from the job site for the initial evaluation.
Our Van Nuys, CA, doctor's office is open from 7 AM to 9 PM Monday through Friday, and from 9 AM to 5 PM on Saturdays, Sundays and Holidays, 365 days per year. We accept most major insurance plans, as well as self-pay patients. For more information, contact us today. Se habla Español.