Healthline Medical Group Offers Urgent Care Services to Residents in Mission Hills, CA, and the Surrounding Areas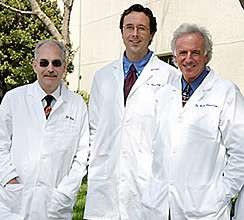 Since we first opened our doors back in 1985, Healthline Medical Group has been providing patients in the Mission Hills, CA, area with urgent care services performed by qualified and trustworthy doctors. As a physician-owned and physician-run practice, we offer our patients the personal attention they deserve and strive to make them feel comfortable and confident with the care they are receiving. We are open 365 days per year and have extended hours to make it as easy as possible for our patients to seek urgent care when it's convenient for them. Plus, appointments are never needed to receive urgent care treatment and our wait times are typically shorter than most emergency rooms, making us an ideal choice for those seeking urgent care for non-life-threatening conditions.
Urgent Care Services Available on a Walk-in Basis
At Healthline Medical Group, providing our patients with the services they need to get back on their feet is what's most important to us. We offer the following urgent care services on a walk-in basis:
X-rays
EKGs
Hearing tests
Vision screenings
Pulmonary function testing
Phlebotomy
Fracture care and minor surgery
Laceration repair
Minor burn care
Foreign body removal
Immunizations
Flu shots
Hepatitis B vaccines
Tetanus shots
Laboratory tests
Blood glucose testing for diabetes
Rapid strep testing
Infection testing
Tuberculosis testing
Culture and sensitivity testing
Plus, we also can diagnose and treat many conditions such as broken bones, infections, asthma and much more.  For more information about the urgent care services we provide to residents in the Mission Hills, CA, area, contact Healthline Medical Group today.