May 14, 2020
COVID-19 Testing Recommendations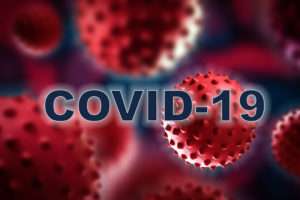 We hope that you, your family and your staff are all well and remain free of the novel coronavirus (COVID-19). Our team of healthcare professionals at Healthline Medical Group are first responders with respect to assisting both patients and employers with crucial information regarding the coronavirus that will impact you, your family and your extended family in the workplace. It is therefore of paramount importance that we explain COVID-19 testing and answer questions that pertain to the safety of the patient who might have contracted COVID-19. We also need to address what the test results mean, the variety of tests that can be performed and how those test results help make decisions about returning the patient either to their home or to their workplace.
The most frequently asked questions that we receive are the following:
1. Do you perform COVID-19 testing at Healthline Medical Group?
Yes, we do.
2. Can I come into your facility to get tested?
Yes, you are welcome to come to our facility to get tested. However, to protect your safety and the safety of other patients and our staff, we recommend either a phone call or telemedicine visit before you come into our office if you are symptomatic or have had an exposure to someone known to have Covid-19. For those patients at higher risk for having Covid-19, we are offering testing at the back door of our facility without you having to leave your car. Our staff will handle all of the necessary paper work on line with you before you arrive at our office and one of our providers will communicate with you prior to your appointment time.
3. What is Healthline Medical Group doing to mitigate against an infected patient spreading COVID-19 to other patients?
In addition to proper social distancing and cleansing of our office after each patient leaves an area of the office, we are providing telemedicine visits to help prevent a high-risk patient from coming into our office and infecting other patients. Patients are required to fill out a short questionnaire and have their temperature checked upon arrival at our office.
We have also begun an e-Registration (electronic online registration) process to reduce waiting time in our waiting room, which will promote social distancing.
4. Which tests does Healthline Medical Group currently offer?
PCR-RNA Nasal Pharyngeal Swab cultures and the Abbott IGG blood test
5. How long does it take to get test results?
3 to 4 days for the PCR-RNA nasal swab and 48 hours for the IgG blood test. Secondary to the lower sensitivity and specificity (lack of accuracy) of the rapid tests, we are currently only performing the gold standard, PCR-RNA nasopharyngeal swab test. We are therefore dependent upon Quest Labs and Lab Corp to return the test results to us. The reference labs are continuing to work diligently to improve their services and reduce the waiting time on providing our medical providers with the test results.
6. Do you provide the instant IGG/IGM fingerstick rapid tests for Coronavirus?
No
7. What do you recommend to employers who will be starting the process of bringing their employees back into the workplace?
a.  Temperature screening of all employees with a forehead thermometer that does not touch the skin. Order now as forehead thermometers are in short supply and in high demand.
b.  Short questionnaire regarding any current illness that the employee may have, or any of the employee's family members may have that the employee may have been exposed to.
c. Possibly an IgG antibody blood test, which does have excellent specificity that the patient had a prior a COVID-19 infection. However, the antibody test results cannot be used to diagnose a current COVID-19 infection.
8. Is there currently any inexpensive and accurate home screening test for COVID-19 that we can provide to our employees ?
As of December 11, 2020, the answer is yes. Both Quest Labs and LabCorp are working on a mid-turbinate home test, which is a PCR-RNA test that has excellent sensitivity and specificity. Once that test becomes available, it will have great diagnostic potential. Please read the information provided below on Covid-19 testing options in our community.
Today's authorization for a COVID-19 plus flu test using samples collected at home is a significant step toward FDA's nationwide response to COVID-19. With the authorization of this test, the FDA is helping to address the ongoing fight against COVID-19 while in the middle of the flu season, which is important for many, including the most vulnerable of Americans. This is another example of the FDA working with test developers to bring important diagnostics to Americans," said FDA Commissioner Stephen M. Hahn, M.D. "With just one swab or sample, combination tests that are authorized for use with home-collected samples can be used to get answers to Americans faster, in the comfort and relative safety of their home, which allows patients to continue to quarantine while awaiting results. This efficiency can go a long way to providing timely information for those sick with an unknown respiratory ailment.
Take-Home Messages
At this point in time, do not rely on the Rapid IGG/IGM fingerstick blood tests for the Coronavirus. Too many false negative and false positive tests have been noted to render this a reliable screening test. Further FDA testing is ongoing to help determine which, if any, of the current IGG/IGM rapid tests might provide the sensitivity and specificity that we need in order to consider this a valid test. On a case-by-case basis, we can perform a PCR-RNA nasal swab test or an IGG blood test for the Coronavirus.
Since COVID-19 testing as it currently exists does not guarantee that an individual is free of the Coronavirus, we must maintain social distancing, wear face masks and, for healthcare personnel, use other PPE until more advanced and definitive testing becomes available.
In summary, we are getting much closer to providing patients with an inexpensive, accurate, quick test that can be performed at home to detect Covid-19. The gold standard still remains the nasopharyngeal PCR-RNA swab test performed by a healthcare professional. As soon as we have more information on the release and access to this at home inexpensive test for Covid-19, we will post that information here. We have been providing Telemedicine visits for our patients so that we can take a proper history and screen the patient to make a determination as to what testing, if any, should be performed. It is very difficult as healthcare professionals to advise a patient not to come into our office, but in select cases that is in fact what we have been having to do when self-quarantining is in fact the best course of action. Click here for our instructions to our patients as to what testing should be performed. Please do not hesitate to contact us if you have questions regarding this matter.