Residents of the North Hills, CA, Area Can Receive High-Quality Treatment for a Variety of Injuries & Illnesses at Our Walk-in Clinic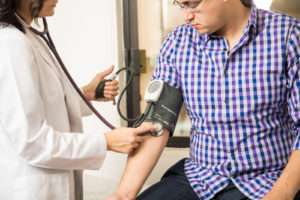 Picture this — you just got home from work and as soon as you walk through the door you slip on your kid's toy, fall, and break your wrist. Your primary doctor is already closed and you're dreading having to head over to an expensive emergency room where you'll surely have a long wait. What should you do? Well, if you live in the North Hills, California, area, you're in luck — just head on down to Healthline Medical Group's walk-in clinic and you can be seen right away by experienced and friendly medical professionals. Our walk-in clinic is open every day of the year, and we even offer extended hours, so you can seek treatment when you need it.
Get Unprecedented Access to Our Medical Staff with Our New Communication Tool – KLARA
At Healthline Medical Group, we want to take customer service to the next level. That's why we have introduced our new communication tool, KLARA, that gives our patients direct access to our medical staff for a variety of non-urgent medical purposes, such as:
Making an appointment or changing an existing one
Following up about a recent visit
Asking for a medical note
Asking for a copy of a recent image study or report
Requesting a refill for your prescription
Inquiring about a status report
And more
Visit Our Walk-in Clinic Today
When you need non-life-threatening medical treatment in a hurry, stop by Healthline Medical Group's walk-in clinic today and receive exceptional urgent care services. We proudly serve residents throughout the North Hills, CA, area.