A Convenient Family Clinic Offering a Wide Array of Services to Residents of Valley Glen, CA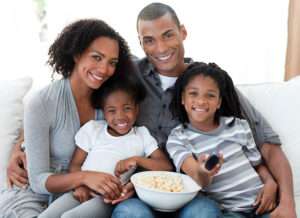 What are your priorities when choosing a family clinic? Do you want a facility that offers extended daily hours so you can always find time for a visit? Or is your priority a clinic that offers a wide array of services? No matter what your main concerns are, Healthline Medical Group's facility near Valley Glen, California, checks all the boxes. We see patients ages 10 and older and offer comprehensive family medicine services in a warm and welcoming environment.
What We Offer
In addition to treating acute and chronic illnesses and injuries, we offer a wide variety of services that many other family clinics don't.
Options include:
Laceration repair, burn care, and foreign body removal
Treatment for minor fractures
Immunizations, including flu and hepatitis B vaccinations
School, camp, and sports physical examinations
Physical therapy
Lab testing, X-rays, and EKGs
Vision and hearing testing
Open Seven Days a Week
Our family clinic is open from 7 a.m. to 9 p.m. on weekdays and 9 a.m. to 5 p.m. on weekends and holidays, so comprehensive care is available when your family needs it. We are available by appointment, but walk-ins are also welcome, and we accept insurance from more than 50 providers.
Contact Healthline Medical Group today if you'd like additional information about the services offered at our family clinic near Valley Glen, CA. If you're planning to visit, be sure to use our E-Registration system to fill out your paperwork before you arrive.