Urgent Care Services from Medical Professionals Available at Our Walk-in Clinic Near Encino, CA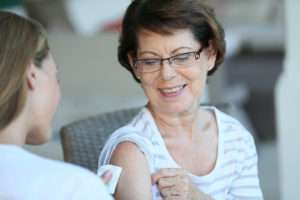 Unfortunately, getting sick or hurt is something that occasionally happens to almost everyone. When an incident occurs that requires you to seek medical attention, you'll want to head to a place you can count on to provide expert medical care right away. That's where Healthline Medical Group's walk-in clinic comes into play. Since 1985, we have been helping residents throughout the Encino, California, area, by providing them with quick and thorough medical care. We are open 365 days per year and even offer extended hours to make seeking urgent care when you need it as convenient as possible.
Great Reasons to Work with Healthline Medical Group
When you choose to come to our walk-in clinic to receive medical attention, you can feel confident in your decision because we:
Employ friendly and knowledgeable medical professionals who will listen to your needs, evaluate you, and recommend the best treatment option to get you feeling better as fast as possible
Don't require appointments and accept patients on a walk-in basis, so you can come to our clinic at a time that works for you
Are a much better option than an emergency room, as our prices are typically lower and our wait times are usually much shorter
Have introduced our new communication tool, KLARA, that allows you to communicate directly with our staff via text message for a variety of purposes including requesting lab reports, prescription refills, medical notes, and more
Walk-in to Our Clinic Today
For more information about the urgent care services we offer to patients in Encino, CA, and the surrounding areas, contact us or stop by our walk-in clinic today.