A Van Nuys, CA, Family Clinic Offering Comprehensive Services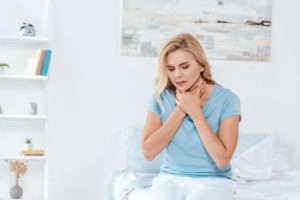 Are you tired of having to wait days or weeks to get an appointment with your child's pediatrician? If so, you have another option: Healthline Medical Group's family clinic in Van Nuys, California. We offer comprehensive treatment for a wide array of acute and chronic medical conditions to patients ages 10 and older with a focus on evaluation and preventative care. Our goal is to help our patients get on the path to wellness as soon as possible, and we can provide a referral to a specialist if needed.
No Appointment Necessary
You can't predict when you'll need to visit a family clinic, and we're open 365 days a year to ensure that you can always receive the prompt care you deserve. We see patients between the hours of 7 a.m. and 9 p.m. on weekdays and 9 a.m. to 5 p.m. on weekends and holidays. Patients are seen on a first-come, first-served basis, and you can save time once you arrive by doing your paperwork online using our E-Registration system ahead of time.
Our Services
Our family medicine staff includes board-certified physicians, certified physician's assistants, and specialists. Some of the services we offer include:
Treatment of non-life-threatening illnesses and injuries
Laboratory testing
X-rays
EKGs
Immunizations
Physical therapy
Complete physical examinations
Visit Us Today
Experience the convenience of having a family clinic standing by to provide the patient-centered care you deserve, when you need it. Visit Healthline Medical Group in Van Nuys, CA, today.