Fast & Easy DOT Physicals Available to Residents of Van Nuys, CA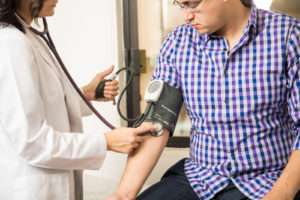 Are you trying to obtain a commercial driver's license, or is it time to renew your license? If so, then you're going to need a DOT physical as soon as possible. Fortunately, Healthline Medical Group can help. Though we're mostly known as the go-to spot for fast medical treatment, our facility in Van Nuys, California, also offers comprehensive occupational health services, including DOT physicals. We're open from 7 a.m. to 9 p.m. on weekdays and 7 a.m. to 5 p.m. on weekends and holidays, and you can simply walk through our doors at a time that's convenient for you to receive a full DOT physical examination.
Get On the Road ASAP
When you visit us for your DOT physical, we will perform all the testing that the law requires. We will evaluate your:
Heart rate
Vision
Blood pressure
Hearing
Digestive health
Mental health
We'll also perform any additional tests that your employer may require, including drug screens. If any tests that aren't part of a normal DOT physical are required, please contact us prior to your visit to make arrangements.
Offering Comprehensive Care
In additional to DOT physicals, we offer treatment for non-life-threatening conditions, pre-surgical clearances, X-rays, urine pregnancy tests, vaccinations, and much more.
Plan Your Visit
You don't have to wait several weeks for an appointment with your primary doctor. Visit Healthline Medical Group's facility in Van Nuys, CA, to receive your DOT physical today. We see patients on a first-come, first-served basis, and you can reduce your wait time by using our E-Registration system to complete your paperwork before you arrive.