Planning a Visit to Our Urgent Care Center in Van Nuys, CA? Learn About the Benefits of E-Registration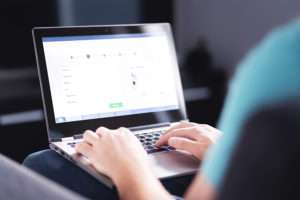 Healthline Medical Group is doing everything possible to protect the health of our patients, our staff and the Van Nuys, California, community. With that in mind, we designed our patient experience to ensure quick and easy access to our health care services while eliminating unnecessary contact and practicing social distancing as recommended by the Centers for Disease Control and Prevention (CDC).
While we do not require appointments at our urgent care center, we're pleased to offer our patients access to a streamlined E-Registration system. If you'd like to have an in-office consultation with one of our providers, we encourage you to get a jump-start on your visit by registering online. That way, you can complete and submit your intake information from the safety and comfort of your own home, workplace, vehicle or other personal space, and we'll be ready for you when you arrive.
Benefits of E-Registration
In addition to expediting your visit, our E-Registration system offers many benefits, such as:
Reducing the amount of time you—and other patients—spend in our office
Allowing our team to enter your information into our system, obtain any necessary authorizations and address any insurance issues prior to your visit
Eliminating the need to share and handle paper forms, clipboards, pens, identification and insurance cards, forms of payment and the like
Our E-Registration system is easy to use. Whether you're a new or established patient, you can enter your name, cell phone number, date of birth and email address here, and our staff will promptly contact you to go over the next steps to register for your visit.
If you're an employer who would like to request occupational health services for an employee, simply access our online form and enter the requested information, which includes the services you are interested in, the employee's name, date of birth and cell phone number and your name and address. After you submit the form, we will contact your employee to assist him or her with our E-Registration process and arrange a consultation.
If you have any questions about our E-Registration system, a member of our team will be happy to help. Contact Healthline Medical Group in Van Nuys, CA, today.