Occupational Health Services for Workers and Organizations in Sherman Oaks, CA, and Surrounding Communities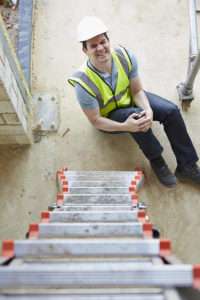 Since 1985, Healthline Medical Group has been providing exceptional Occupational Health services to employers and employees in Sherman Oaks, CA and surrounding areas. Our physicians specialize in treating workplace-related injuries and perform a variety of examinations, while simplifying the process for both the employees as well as the employer. We are open for business 365 days per year (Monday – Friday, 7 AM – 9 PM and Saturday, Sunday and Holidays, 9 AM – 5 PM) making it convenient for patients to seek treatment on their schedule.
Occupational Healthcare
At Healthline Medical Group, the objective of our Occupational Health team is to get injured Sherman Oaks, CA workers back to work as soon as possible. Not only do we provide work duty modification recommendations to our patients' employers, we also coordinate with workers' compensation adjusters, HR directors, safety managers, case managers and any other pertinent parties who may be involved in the process. Our occupational liaison associates can answer any questions our patients or their employers might have, and we have also added our KLARA communication tool to our website to make it easy for patients and employers to communicate with our physicians through text message.
Treatment for Work-Related Injuries
Our Occupational Health team will diagnose and treat work-related injuries in an effort to get employees back to work as quickly and safely as possible. We treat a variety of injuries including, but not limited to, broken bones, foreign objects in the eye, minor burns and lacerations. Some other Occupational Health services we offer for our Sherman Oaks, CA patients include:
Acupuncture.
Chiropractic care.
DOT exams.
Evidential breath tests.
Executive physicals.
Functional capacity evaluations.
Medical surveillance examinations.
OSHA-approved audiometry screenings.
Pre-placement physicals.
Physical therapy.
Pulmonary function testing.
Reports for management.
Return to work examinations.
Urine drug screens.
Vision testing.
Extensive Documentation and Easy Access for Worker's Compensation Claims
We utilize an electronic health record system that provides reports, when authorized, to employers, patients, nurse case managers, and insurance adjusters. This allows for all parties to be kept up-to-date on an injured worker's status and prevents delays in the disability benefits and/or treatment of the patient.
To receive more information about the Occupational Health services we offer for Sherman Oaks, CA patients, please call Healthline Medical Group today.