Comprehensive Nausea, Vomiting & Diarrhea Treatment Available in Van Nuys, CA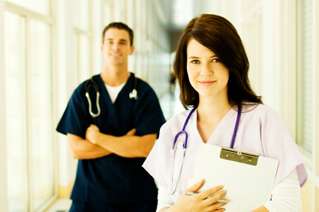 Nausea, vomiting, and diarrhea can be standalone issues or symptoms of a specific illness, such as food poisoning. If you're experiencing one or all of these symptoms and want to get on the path to wellness so you can meet your day-to-day commitments, Healthline Medical Group offers nausea, vomiting, and diarrhea treatment at our state-of-the-art facility in Van Nuys, California. Our experienced medical providers are committed to your care and standing by to diagnose and treat whatever ails you. We see patients ages 10 and older for a long list of non-life-threatening illnesses and injuries, and we can perform any lab tests or imaging procedures needed to provide a comprehensive diagnosis.
Offering Unrivaled Convenience
If you need prompt nausea, vomiting, or diarrhea treatment, you don't have to wait until your doctor has an appointment available. Our urgent care center is open from 7 a.m. to 9 p.m. on weekdays and 7 a.m. to 5 p.m. on weekends and holidays, and no appointment is needed. Simply walk through our doors and our team will diagnose your condition and provide a treatment plan. And, if a prescription is needed, we'll likely be able to fill it through our in-house pharmacy.
Visit Us Today
Get the comprehensive nausea, vomiting, or diarrhea treatment you need, when you need it! Contact Healthline Medical Group today if you would like additional information about the conditions we treat at our clinic in Van Nuys, CA. If you're planning to visit, you can reduce your wait time once you arrive by signing in ahead of time using our online E-Registration system.