Healthline Medical Group has an in-house Physical Medicine and Rehabilitation (PM&R) consultant come in to the practice on a bimonthly basis to provide specialty care for those patients whose clinical condition warrants a PM&R consultation.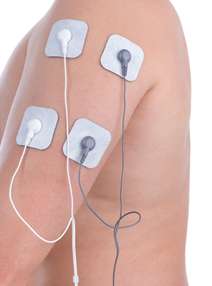 Prior authorization is obtained for the Physical Medicine & Rehabilitations (PM&R) referral. In some cases, such as herniated discs and carpal tunnel syndrome, those patients requiring EMG's and NCS's (Electromyogram and Nerve conduction study),  the request for authorization includes documentation supporting the need for those studies. The testing is done only after  authorization has been received from the  Utilization  Review department, or the adjuster.
In most  cases, the PM&R consultant may only need to see the patient one time in which case the patient remains under the care of the Primary Treating Physician at Healthline Medical Group. Healthline Medical Group currently contracts with Physical Medicine and Rehabilitation specialist Dr. Sam Tabibian for the PM&R  consultations. The close working relationship between Healthline's provider staff and Dr. Tabibian helps provide for excellent communication between the consultant and the Primary Treating Physicians. Ultimately this results in lower cost for the providing the medical care by eliminating the need for unnecessary tests and a faster return to normal work duties for the occupationally injured worker.