About Healthline Medical Group: Fast Medical Treatment, Walk-in Patients Welcome
When you are injured or sick either at home or while on the job, you may require immediate medical attention in an urgent care setting.
Healthline Medical Group offers comprehensive medical treatment for both the adolescent and adult population for both private and occupational related medical matters with minimal waiting time. Patients will be seen promptly upon their arrival at our facility, both on an appointment, as well as on a walk-in basis. Healthline's staff have been trained to triage patients so that they receive the medical care that they need in the most expeditious manner.
Seven-day service, 365 days per year
Professional staff is available to treat you 7 days per week, 365 days per year. We are open from  7 AM until 9 PM Monday through Friday and 9 AM until 5 PM Saturdays, Sundays and holidays.
Healthline's extended hours of service allows the patient to avoid  unnecessary visits to the emergency room  while at the same time minimizes the patient's lost time from home or work.
Coordinated Referral Service
Healthline can provide the majority of the medical services required for a private patient, as well as for an injured worker on site. However, when a specialist is needed, we will make all the necessary arrangements to ensure easy access to that medical consultant. We'll obtain all necessary preauthorization for those referrals within the medical provider network (MPN). We will also remain in contact with the specialist to improve communication with respect to the diagnosis, treatment and work status of both our private patients, as well as the injured worker. If authorized or requested to remain the primary treating physician, we will do so until the patient has been returned to their full work duties and released from our care. For those patients that we treat for Occupational related injuries, Healthline's physicians will declare the patient  permanent and stationary and write the necessary PR-4 discharge reports if authorized to do so.
For patient's requiring referral to a specialist for private medical matters, we will also help facilitate access to that specialist within the patient's appropriate insurance network.
Special Industrial Pricing
Special industrial pricing at Healthline Medical Group for services provided is set forth by the division of industrial accidents. We are fully compliant with the RBRVS system which takes effect January 1, 2014. The treatment of the occupational injured worker is determined by the Division of Industrial Accidents in the State of California by using evidence-based treatment guidelines under MTUS in accordance with the ACOEM guidelines.
A Healthy Attitude Means More Productivity
Healthline would like to help you improve your employee's attitude toward your company. We want your employees to know that their company cares about them. Healthline provides a friendly, warm, and compassionate atmosphere for your employees. We offer many additional services, such as pre-placement exams, annual physicals and drug screening. Healthline also provides general/family medical care to the community.
A Family Medical Practice
Healthline Medical Group treats the entire family from age 10 and above. Our practice provides medical care for all general medical problems. Healthline Medical Group's physicians  are listed on most PPO  panels for private insurance.  Healthline also contracts with Lakeside Medical Group, Regal Medical Group and Healthcare Partners for your Urgent Care Medical needs.
Comprehensive Services
7 days a week physician availability
Medical & Surgical Care
Physical Medicine and Rehabilitation
Physician Referral Service
Registered Physical Therapist
Acupuncturist
Chiropractor
Testing Facilities
Radiology (X-Ray)
Laboratory
Pulmonary Function Testing
Audiometric Testing
EKG
Urine Drug Screening
Evidential Breath Testing (Breath Alcohol Testing)
Hair Sampling Collection For Drug Screening
Electronic Health Record  (EHR)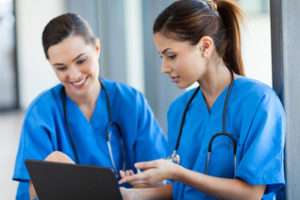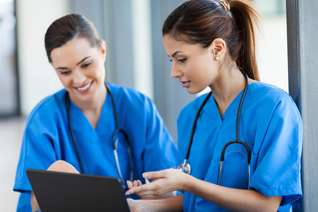 Healthline has been utilizing an electronic health record system (NextGen EHR) since 2002, which allows for accurate data entry at the point of medical care. Each treatment room at Healthline Medical Group is equipped with a computer terminal. This promotes accurate documentation and creation of the electronic health record at the point of patient care. The creation of the doctors first report of occupational injury (DFR), the PR-2 report, follow-up appointment clinical notes, request for authorization (RFA), and all status reports are created in the electronic health record  (EHR) before the patient leaves our office. This provides a much more timely reporting mechanism to the employer, worker's compensation carrier, the utilization review team, as well as to the nurse case managers , consulting physicians,  primary care physician and to the adjusters.
For our private patients our electronic health record system gives us the tool that we need to get authorization for diagnostic tests and improve patient's medical care. We utilize  electronic pharmacy prescription software tool known as SureScripts. This improves patient care and helps alert us to possible drug interactions when a patient is receiving medications from multiple providers.
Healthline's Electronic Health Record (EHR) system also provides patients with valuable patient education tools such as anatomical diagrams and handouts in both English and Spanish. The focus is on teaching patients about their diagnosis and what they can do at home to independently contribute to the healing process. The EHR system includes s drug to drug interaction software program that alerts the healthcare provider about any potential for an adverse reaction to medications prescribed. The SureScripts and Rx Hub connectivity that Healthline's EHR system utilizes, along with our physicians participation in the CURES program greatly enhances Healthline's professional staff's ability to monitor prescription medication use and prevent abuse.
Both the injured worker, as well as all private patients seen at Healthline Medical Group, now have free access to NextMD, an electronic communication portal. This electronic communication portal allows for HIPAA compliant communication back and forth between the injured worker and the physician, or the private patient and the health care provider. Healthline also provides our patients with an extensive library of educational handouts that are provided to the patient to help speed up their recovery process from their injury or illness. We have added Klara our preferred communication tool for text messaging to make communication between the patient and the provider, as well as our entire professional staff more efficient and user-friendly.
Dr. Berg is teaching a patient on the computer about the specific medical disorder that requires treatment. Utilizing computer-generated anatomic models with educational descriptions, Dr. Berg is able to show the patient what their problem is and the current best known treatment for that specific medical disorder.
For Additional Information
Contact our Practice Administrator, Christina, at 818-997-7711.