Seek Care on Your Own Schedule at Our After Hours Clinic in Encino, CA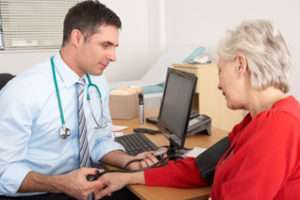 Slipped walking up the stairs after work and twisted your ankle? Sliced your foot open after stepping on a piece of broken glass over the weekend? Burned your hand lighting fireworks on the Fourth of July? In these scenarios, you would probably want to seek medical attention as quickly as possible, but these are times when most primary care doctors are closed. And, you may be dreading having to head to an expensive and crowded emergency room to seek treatment. Luckily, if you live in Encino, California, or a neighboring community, you can head to Healthline Medical Group's after hours clinic. We are open 365 days per year with the following extended hours to make seeking treatment on your schedule as convenient as possible:
Monday through Friday – 7 AM – 11 PM
Saturday, Sunday and Holidays – 9 AM – 6 PM
Our After Hours Clinic Offers Treatment for a Wide-Range of Illnesses and Injuries
If you've suffered a non-life-threatening injury or illness, don't waste time and money at an emergency room. Instead, come into our after hours clinic where we can treat the following conditions on a walk-in basis:
Allergic reactions
Vomiting and diarrhea
Animal and insect bites
Urinary tract infections
Asthma
Sprains and strains
Broken bones
Rashes
Colds, Coughs and sore throats
Minor burns
Ear and eye infections
Lacerations and abrasions
Fever and flu-like symptoms
Headaches
STDs
Vaginal infections
Plus, we also offer on-site services such as X-rays, EKGs, physicals, and more, making us the perfect one-stop-shop for all of your urgent care needs.
For more information about the urgent care services we are able to provide to residents throughout the Encino, CA, area at our after hours clinic, contact Healthline Medical Group today. We look forward to helping you get back on your feet as quickly as possible.