Streamline Your DOT Examinations by Utilizing Our 3bExam Software Tool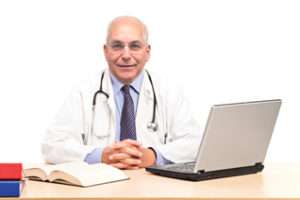 A DOT physical exam is an evaluation that is required in order to make sure that a commercial driver is capable and healthy enough to successfully complete the duties that are associated with their job. Healthline Medical Group offers these exams to employees throughout the Van Nuys, California, area, and we're proud to announce the implementation of a new software tool called 3bExam that helps to expedite the process. If an employer or employee provides us with the driver's information, including their name, birthday, and cell phone number, we will enter that information into the 3bExam software system. Then, the driver will receive a link via text message to log into 3bExam where they will be able to fill out the rest of their demographic data and answer the 32 medical history questions that the FMCSA (Federal Motor Carrier Safety Administration) requires. By filling out this information before the appointment, employees will be able to decrease their wait times.
How Does a 3bExam Benefit the Employers?
Not only will a 3bExam benefits the employee by expediting the DOT physical exam, it will also help the employer by:
Alerting them when the employees' examination has been completed
Allowing them to log in to manage driver lists and information, run reports, schedule exams, and even reprint certificates
Sending them reminders when it's time for an employee to renew their certificate
Contact Healthline Medical Group Today and See for Yourself How Our 3bExam Will Make Your Life Easier
To learn more about how employees and employers can benefit from our 3bExam software tool, contact Healthline Medical Group today.