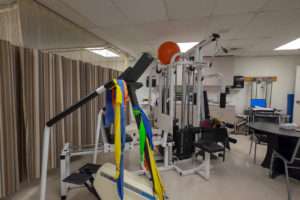 Healthline Medical Group's Physical Therapy department is open from 7:30 AM until 5:00PM Monday through Friday. We offer Physical Therapy, Acupuncture, and Chiropractic Care. All of our Physical Therapy department services are available to both private patients, as well as to patients who have incurred work related injuries. Our Physical Therapy staff work diligently to alleviate our patient's pain and help the patient to restore normal functional.  As soon as they are ready, patients are provided with home exercises that they can perform independently.
Our experienced and professional staff include:
Chris Clauss, RPT
Rosemarie Fussell, RPT
Ben Nabong RPT
Mitra Daneshrad, DAOM L.Ac.
Kirk Roemer, D.C.
In addition to providing patients with an appropriate rehabilitation exercise program specifically tailored to each patient, Healthline's PT department also offers the following modalities: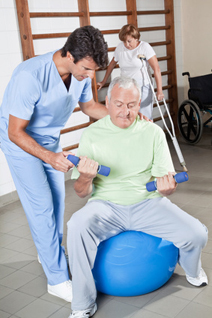 Hot Packs/Cold Packs
Work Conditioning
Electrical Stimulation
TENS
Paraffin
McConnell Taping
Isometric Exercises
Ultrasound
Therapeutic Massage
Traction
Acupuncture
Chiropractic Evaluation & Treatment
SaveSave