IF YOU HAVE A LIFE THREATENING MEDICAL EMERGENCY, DIAL 911 OR GO TO THE NEAREST HOSPITAL EMERGENCY ROOM.   
TELEPHONE: 818-997-7711
HOURS OF OPERATION:
Monday – Friday: 7:00 AM-11:00 PM
Saturday, Sunday, and Holidays: 9:00 AM- 6:00 PM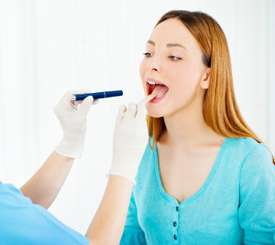 Healthline Medical Group has been providing quality Urgent Care services to the community since 1984. Our experienced medical staff consists of general internal medicine and board certified family physicians, certified physicians assistants and specialists. Our support staff is multilingual.
We provide quality medical treatment for your unexpected illnesses and injuries in a more timely and cost effective manner than the emergency room. Most Urgent Care co-payments are less than ER co-payments. Medical service fees are significantly less than the ER. Our extended hours of operation allow us to offer care in a more convenient manner.
We offer Urgent Care services on a walk-in basis for adults and adolescents (10 years of age and older). If admission to a hospital is required, we can facilitate the transfer.
WHEN TO GO TO AN URGENT CARE CENTER VS. THE EMERGENCY ROOM:
If you encounter an unexpected urgent medical need, that is not life threatening, consider visiting Healthline Urgent Care. In most situations, you can save time and money by going to our Urgent Care instead of an ER.
When you have a fever, you shouldn't have to sweat it out in the ER where you may have to wait hours and spend hundreds of dollars for your care. In our Urgent Care, with our extended hours of operation, we can accommodate you much more quickly and in a less stressful and cost effective manner.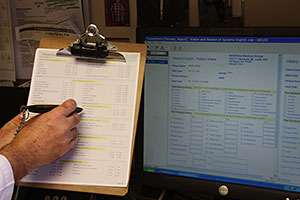 Healthline Medical Group has added two digital technologies to help reduce cost and shorten your office visit waiting time: 1.NextPen 2.Digital X-rays
NextPen: Healthline Medical Group has recently implemented the use of  digital pens referred to as the NextPen. This allows for a much more efficient transfer of the patient's history and data into our electronic health record system via an electronic means.
Digital X-rays:
Benefits:
Reduce radiation exposure to the patient and therefore safer.
Faster Processing Time, no x-ray film development
Electronic transfer of image data to the radiologist and/or consultant
Reduces Costs
CD-ROM with digital image data can be given to the patient eliminating unnecessary duplication of X-rays.
If you are unsure about whether to visit an Emergency Room or an Urgent Care center, please call your primary care doctor for guidance. If you are unable to contact your personal physician, please feel free to call Healthline Medical Group during our office hours: 818-997-7711.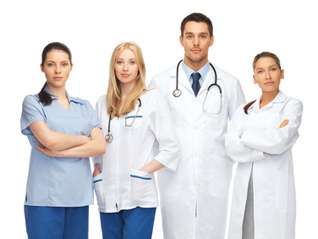 COMMON REASONS TO VISIT AN URGENT CARE CENTER:
Allergic reactions
Animal and insect bites
Asthma
Broken bones
Colds, coughs, sore throats
Ear and eye infections
Fever and flu-like systems
Headaches
Lacerations and abrasions
Minor burns
Rashes
Sprains and strains
Urinary tract infections
Vomiting and diarrhea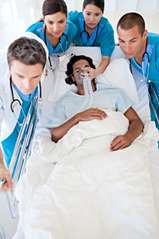 COMMON REASONS TO VISIT AN EMERGENCY ROOM:
Chest Pain
Major head injury
Other major trauma
Severe bleeding
Severe difficulty breathing
Stroke
Life Threatening Illnesses
Severe Allergic Reaction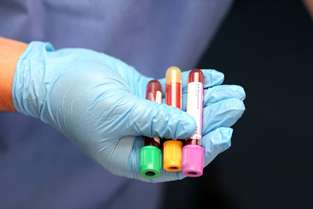 ADDITIONAL URGENT CARE SERVICES:
EKG, X-rays, Laboratory testing.
Immunizations: Flu shots, Tetanus shots, Hepatitis B Vaccinations.
TB testing.
Vision screening, Hearing testing, Pulmonary Function testing.
Urine Drug Screening
Breath Alcohol testing.
D.O.T. Exams.
In-house dispensing of some medications.
Specialty referrals.